A slightly more light hearted offering today! This is a genuine question one of my readers asked me the other day but it's difficult to find a definitive answer. Everyone farts, there's no avoiding it, but do vegans fart more than meat eaters? Let's find out!
Do Vegans Fart More Than Meat Eaters?
Yes, vegans probably do fart more often! Sorry folks but the (mostly anecdotal) evidence does suggest a vegan diet is likely to cause more regular bursts of gas from the rear, with all the hilarity that entails 🙂
Watch Vegan Physique: Beans Means Farts 🙂
Look, I don't want to make light of the problems faced by thousands suffering with conditions such as IBS but most people with a functioning sense of humour find themselves sniggering slightly when someone lets a chunky one go in their vicinity!
Farts have been a source of much amusement for millennia!
… and it's another string to the bow for the anti-vegan mob in the forums and on social.
As if vegans didn't have enough to contend with, defending our caring, compassionate stance. If vegans fart more, you can be absolutely sure we will be ridiculed over it for ever and a day.
But it's water off a duck's back as far as I'm concerned …
We all fart. Better out than in.
Anyway, it's a good sign your digestive system is working as it should, in most cases.
New Vegans Have More Flatulence Initially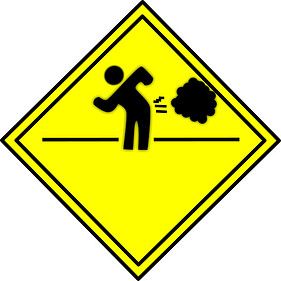 There is quite a bit of anecdotal evidence all over the internet to suggest those that are new to veganism will experience more bloating and wind for the first few weeks. This makes sense.
Your body has spent years adapting to the old diet and all of a sudden your gut microbiome has to do a major handbrake turn. You have to get used to the new regime.
During this time you're more likely to feel a bit gassy and will probably blow off more frequently. Most people report these symptoms reducing after 4-6 weeks.
The general consensus seems to be that an increased consumption of fibre is one of the causes of vegans farting more often. But how much truth is there in this?
You may also like: Why Do Vegans Go To The Toilet More?
Does Fibre Make You Fart More?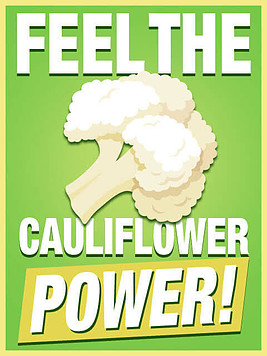 Vegans tend to eat more fibre than meat eaters since there is zero dietary fibre in meat. However, I had difficulty finding any scientific studies linking an increase in abdominal gas to a vegan diet.
There are some papers which suggest an increase in fibre intake is linked to more wind but the findings are by no means definitive [1].
There are some doctors online stating a high-fibre diet makes you fart more [2] (they tend to use more professional language though!) but again, actual peer reviewed studies are hard to come by.
Conversely, the Canadian Society of Intestinal Research recommends gradually increasing fibre in your diet to reduce your farting frequency [3].
As far as a vegan diet goes, we do tend to eat more foods which are high in fibre, such as whole grains, cabbage, broccoli and beans. This may go some way to explain why, anecdotally, vegans fart more than meat eaters.
Meat Eaters Farts Smell Worse Than Vegan Farts!
We vegans may chuff more often but a meaty rich diet tends to produce more foul smelling farts than those sent forth from a vegan!
In fact, my wife's farts actually smell of roses 🙂
Fatty meats like beef and pork are more rich in sulphur [4] which ends up as hydrogen sulphide gas, after your gut bacteria have done their work. This is the putrid smelling component of your wind … it smells like rotten eggs.
Worse still for meaties, that dead animal flesh takes longer to pass through your gut [5]. In more extreme cases it can take days! Fatty meat is even harder to digest and sits there slowly putrefying …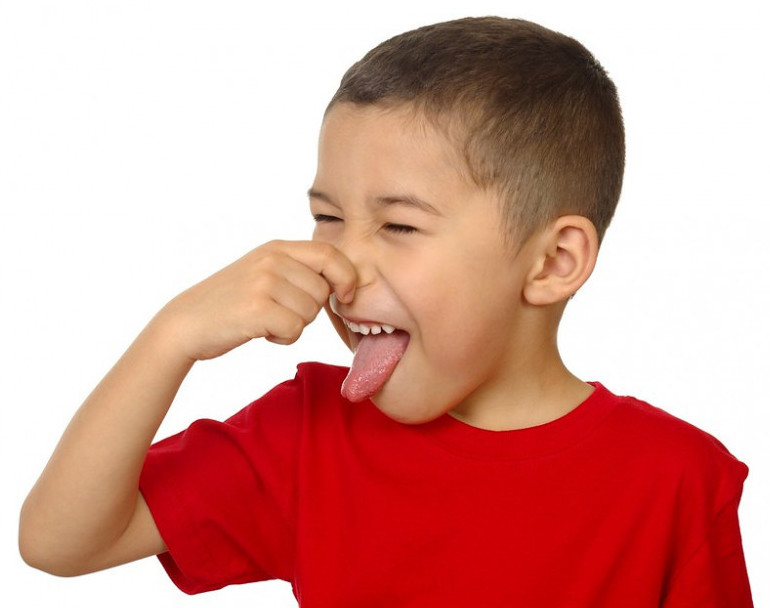 This is why farts smell worse after eating meat.
Incidentally, during my research for this article, I found a number of 'authoritative' sources stating meat is actually digested more quickly than vegetables and you should eat less fibre to increase your bowel transit times!
Huh?
Seems the fake news brigade strikes again! Is someone trying to sell a book, perchance?
I don't want to link to the source to avoid lending more weight but you have to wonder who commissions these articles. This advice goes against what almost every government source, dietician and nutritionist will tell you.
ie: that fibre helps to keep your gut working properly and aids with moving stool.
How Do Vegans Reduce Gas?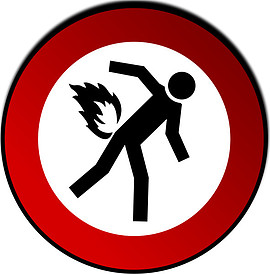 As we all know, farting is a perfectly natural process caused by gut bacteria breaking down the food we eat.
But blowing off regularly at work, for example, could be problematic in a social sense. No-one enjoys it when Vernon the vegan from accounts lets one go in the weekly team meeting.
He is, of course, the butt of many jokes (no pun intended!) but Karly the carnivore's pungent emissions have been known to clear the room! At least Vernon's chuffs don't smell too bad 🙂
Anyway, I'm just having a bit of fun but there are some things you can do, as a vegan, to reduce the frequency of your offerings to the world.
Probiotics are one of those things …
Vegan Probiotics Help With Gas
Many people use a probiotic supplement to help ease their bloating and flatulence.
One of the many benefits of incorporating a probiotic supplement into your daily regime is that it has been shown, in various studies, to significantly reduce the frequency of farting [6].
Probiotics are often referred to as 'good bacteria' and they are present throughout the digestive system. They perform a crucial function in ensuring your gut microbiome stays healthy.
A vegan diet cuts out all dairy products which tend to be high in these good bacteria. Therefore, it's often a good idea to supplement with probiotics.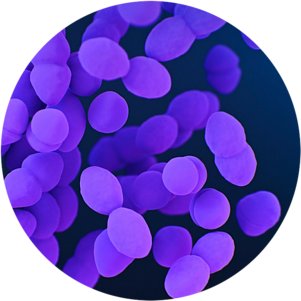 It's also a good idea to do your due diligence before you begin supplementing with probiotics. There are many different types and some may not agree with you.
The two most common probiotics are Lactobacillus and Bifidobacterium. The 'lacto' in the first one may set your spider sense tingling as this suggests it's milk based.
Typically, this is true. Allowing milk products to ferment creates the Lactobacillus bacteria which our gut needs to work properly.
Thankfully there are also vegan options for Lactobacillus and these include the soy/coconut based yogurts which are readily available these days.
Always look for the vegan seal of approval and you can't go far wrong.
Do Fermented Foods Like Kimchi Have Probiotics?
There are many websites out there claiming that fermented foods like kombucha and kimchi are rich in probiotics. In fact a whole community has grown up online around this foody revolution.
But this is a very common misconception because a probiotic can only be classified as such if a clear health benefit has been established, linked to a specific strain of microbe.
Furthermore, the levels of usable microbe left in the product at the time of consumption may have dropped to such low levels that a health benefit is difficult to prove.
So, technically, foods like kimchi should not be associated with probiotics. Having said that, there is a study published on July 12th 2021 which shows a clear link between fermented foods and increased diversity of gut microbiome bacteria [7].
so, if you like eating fermented foods and many people do, then it's probably doing your gut some good.
Farting is a Sign of Good Health!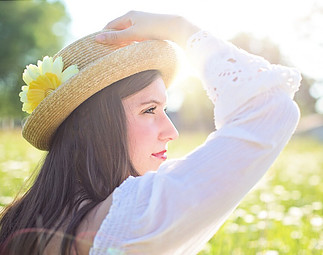 Well I've had a chuffing good time writing this article! It's been nice to walk the slightly more light-hearted road today and bring you some flatulence related facts!
Regular wind is actually a sign your digestive system is working correctly and you really shouldn't be embarrassed about it!
I used to know a guy who wouldn't continue dating a woman if she farted in his company – I assume he's still single! But it is attitudes such as this which do need to change!
A good fart is a healthy, natural thing and certainly should not be held in … advice which I live by myself 🙂
Thanks for reading and if you've enjoyed this post please do share far and wide! It is much appreciated!
All the best,
Rohan.
---
[1] – Zhang, Mingyu MHS1; Juraschek, Stephen P. MD, PhD2; Appel, Lawrence J. MD, MPH1,3,4; Pasricha, Pankaj Jay MBBS, MD5,6; Miller, Edgar R. III MD, PhD1,3,4; Mueller, Noel T. PhD, MPH1,3
Effects of High-Fiber Diets and Macronutrient Substitution on Bloating
: Findings From the OmniHeart Trial, Clinical and Translational Gastroenterology: January 2020 – Volume 11 – Issue 1 – p e00122
doi: 10.14309/ctg.0000000000000122 [2] – Jay W. Marks, MD, MEDICAL AND PHARMACY EDITOR, MedicineNet –
How Can I Reduce Stomach Gas when I Eat Fiber?
[3] – Canadian Society of Intestinal Research –
Intestinal Gas
[4] – BBC Food –
8 (sometimes surprising) foods that make you fart
[5] – Canadian Society of Intestinal Research – 
Diverticular Disease Updates
[6] – Di Stefano M, Miceli E, Armellini E, Missanelli A, Corazza GR.
Probiotics and functional abdominal bloating
. J Clin Gastroenterol. 2004 Jul;38(6 Suppl):S102-3. doi: 10.1097/01.mcg.0000128939.40458.25. PMID: 15220670. [7] – Wastyk HC, Fragiadakis GK, Perelman D, Sonnenburg ED, Gardner CD, Sonnenburg JL et al. Gut-microbiota-targeted diets modulate human immune status. Cell, Volume 184, Issue 16, P4137-4153.E14, AUGUST 05, 2021. Published: July 12, 2021DOI:
https://doi.org/10.1016/j.cell.2021.06.019
.
First image:
No machine-readable author provided. Towsonu2003~commonswiki assumed (based on copyright claims)., CC BY-SA 3.0, via Wikimedia Commons
No Fart image: Pulpy, CC BY-SA 3.0, via Wikimedia Commons
This article was originally published on: August 31, 2021 at 15:06 then updated with fresh content and more sources on July 29, 2022 at 06:40.