If you're reading this then you already know what creatine is and how it can benefit you as a high performance athlete. So, no need for any waffle. Let's get straight into answering your question: "What is the best vegan creatine supplement on the market?"
What Is The Best Vegan Creatine Supplement On The Market?
Based on our expert reviews below, the best vegan creatine supplement on the market for 2023 is easily the Vedge Nutrition Creatine+ w/. Peak02®. This one came out on top for its all round high performance, super high quality and value for money. Details below.
Watch: a quick short on why Vedge Creatine+ is different …
Related: How Effective Is Vegan Creatine?
 – #1 Vedge Nutrition Creatine+ with Peak02® Performance
Vedge Nutrition are relatively new kids on the block but they've quickly built a fierce reputation for super high-quality supplements and all their products are 100% vegan. We tried out their Creatine+ offering and were very impressed.
Sunwarrior Active Creatine, 300g
Purity:
5
Potency:
5
Price:
4.8
Overall:
4.9
Buy Now on Amazon
It's almost odorless and tasteless. Some reviews reported a graininess when mixed and others said it dissolves completely. So we thought we'd go definitive and just mix up a dose with cold water. No smoothies no milkshakes! Very happy to report it does indeed dissolve completely with no graininess.
A friend of ours field tested it in the local gym and after an initial loading phase of 1 week with a maintenance dose thereafter, real results were enthusiastically reported. With 2 PBs broken within the month on a deadlift and the bench press, our vegan bodybuilder guinea pig is the latest convert to Vedge!
Vedge Nutrition Creatine+ is hands down our #1 choice for high quality vegan creatine.
 – #2 Sunwarrior Active Creatine Monohydrate Powder
Sunwarrior have been producing high quality nutritional supplements for over 10 years and they are a well trusted company with a sound ethos. All their supplements have always been 100% vegan, non GMO and free of fillers.
Sunwarrior Active Creatine, 300g
Purity:
5
Potency:
5
Price:
4.8
Overall:
4.9
Buy Now on Amazon
Overwhelmingly positive reviews consistently for this product online and Sunwarrior are well known for high-purity products across their range. This effective supplement dissolves well with no lingering, bitter aftertaste.
For building lean muscle mass, good results are generally seen within weeks. It's gentle on the gut with no bad side effects reported among 99% of users. It's a little more expensive than some other options but you get what you pay for with Sunwarrior.
Sunwarrior Active Creatine comes in at a very close 2nd place in our rankings.
 – #3 BioSteel Stackables Micronized Creatine Powder
Famous for its pink high performance sports drink, BioSteel has been formulating high-end sports nutrition supplements since 2009 and have built a reputation to be proud of. Biosteel always use the highest quality ingredients
BioSteel Stackables Creatine Powder, 180g
Purity:
5
Potency:
4.5
Price:
4
Overall:
4.5
Buy Now on Amazon
Again, you will find endless positive reviews for this product online. Most people find the BioSteel creatine very effective for weight training. It certainly performed well for us. Many users report a significant delay in the onset of fatigue using this creatine.
Only slight downsides we could identify for the BioSteel is the dosage being a little different to many other products with 2x 2.5 scoops giving you the 5g dose. Even though dosage instructions are clear, some people did find this is a bit misleading and the tub won't last as long.
(we dropped a star on the price for this)
Our only other minor gripe: BioSteel is not a 100% vegan company. Unlike Sunwarrior, they do sell other products which are not vegan … although this is very common in the supplements industry and I'm sure most vegans have shopped at non-vegan establishments!
But to be clear, BioSteel Stackables micronized creatine powder is a vegan product.
 – #4 NOW Sports Nutrition Micronized Creatine
NOW Foods have been in business for over 45 years and are an award winning manufacturer. You can trust these guys to provide high quality nutritional supplements. NOW products are sold across the US and in 65 countries across the globe.
NOW Sports Micronized Creatine Powder, 500g
Purity:
5
Potency:
4
Price:
4
Overall:
4.3
Buy Now on Amazon
Our third and final product reviewed also did very well on performance. This is a potent creatine monohydrate powder which yields good results. We see users adding from 5-7% muscle mass in a fortnight using NOW.
Also good purity levels with NOW Sports supplements. They do well in independent lab testing with no heavy metals in there, as you would want.
The only minor downside with this one is the slightly fishy smell. We did detect it on opening the tub but it's really not that strong. Dissolved in a smoothie, you'll never know.
Vedge Nutrition Tops The Vegan Top 4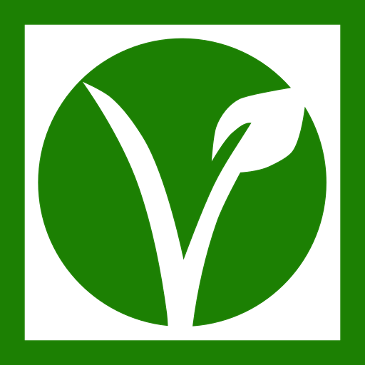 You'll find 99% of creatine supplements on the market are vegan friendly. So it comes down to finding the most ethically sourced product from a company which aligns as closely as possible to your ethical code.
That's what veganism is, after all.
Vedge ticks all the boxes in this regard. They are a 100% plant based company currently shipping to the United States, Canada, Australia and the UK.  More shipping options are to follow. Their estimated revenue is less than $5million per year … small enough to care. Vedge are definitely not some fly-by-night operation after a quick buck.
We found the customer support to be responsive and helpful, replying to our query inside 2 hours. All that remains to be said, is we highly recommend Vedge Nutrition vegan creatine … as you can probably tell 🙂
Buy Direct From The Vedge Website …
Ready to buy? Check the official Vedge website for the latest prices and deals on Vedge Nutrition products. We know you won't be disappointed. It's a really top brand.
We hope you've found our review useful; please share using the socials … and if you'd like to mention a brand of creatine you've used successfully, please help out your fellow readers and let us know in the comments below.
Thanks for reading and have a compassionate day!
Rohan.
---
Star ratings images attribution: Yasir72.multan, CC BY-SA 3.0, via Wikimedia Commons
Vegan Friendly image: Peepal Farm Foundation, CC BY-SA 4.0, via Wikimedia Commons
---