If you want to spread the vegan word but don't want to be the next Joey Carbstrong, laying yourself bare for all and sundry to see, then there are other ways to get heard. In this piece we look at how to promote veganism at home using the most powerful medium ever devised by the human race … the interweb!
No time to read this? Click through to the training I use to promote veganism.
How To Promote Veganism At Home
You can promote veganism at home using relatively simple methods to gain search visibility online. What could be more effective than grabbing top spots on Google organically and potentially reaching millions with your vegan activism? Here I show you the very same resources I use to do exactly that.
Watch: A very basic intro to search engine optimisation from Digital Garage.
( note the 'organic' reference … this is what I will be focussing on here )
We Have An Unprecedented Opportunity
I'm old enough to remember what it was like before the World Wide Web was even a collection of neurons in Tim Berners-Lee's brain.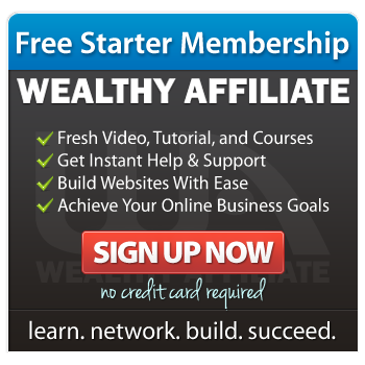 A very excited 14 year old me unboxed my first computer and it was a moment which set me on a path of lifelong fascination with all things binary!
The dial up internet didn't come about until I was around 20 years old and I could immediately see its potential to drive change.
I had no idea how powerful and ubiquitous the tech would become … and what an amazing opportunity it would give every single one of us to be heard.
The creation of the internet is likened to the invention of the printing press in the 15th century. The societal change is that profound. Knowledge really is power.
Fast forward to today and the internet is so inextricably woven into the very fabric of our lives, it's hard to imagine how we would manage without it.
But the opportunity it presents us with is still just as exciting as it must have been for those early pioneers developing the protocols which still form the basis of the modern internet.
An Effective Way To Promote Veganism At Home
Imagine if you could write a piece of vegan content and within 2-3 weeks (or even sooner) that content was sitting on the first page of Google without you paying for the coveted position.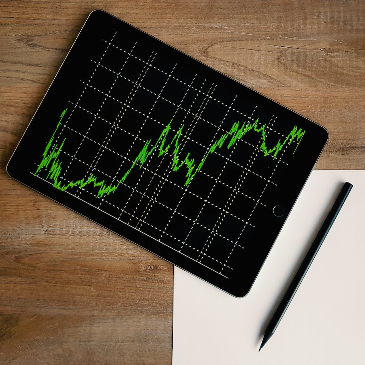 How powerful do you think that could be?
Well I'm here to tell you … it's very powerful. What could be better than getting your message on Google's first page where all those eyeballs are waiting to read what you have to say?
… and it's not only Google. This also works really well with Bing and Yahoo as well as the other smaller search engines like DuckDuckGo and Ecosia.
The best bit? You don't need to be some kind of computer wizard to achieve these first page rankings. You just need some very basic tools and an easy to replicate method which gives you the best chance of hitting the top spots in search.
Welcome to the world of SEO … or Search Engine Optimisation.
But don't worry, it's nowhere near as complicated as some will have you believe.
Countering The Vegan Misinformation Online
Not only does this method give you the power to spread your own vegan message but it also allows you to offer a counter argument to much of the lies you see online about veganism.
How many times have you made a Google search looking for an answer to your question only to be greeted by a page from one of these weird carnivore types or a crazed fharmer whose favourite pastime is to go vegan bashing online?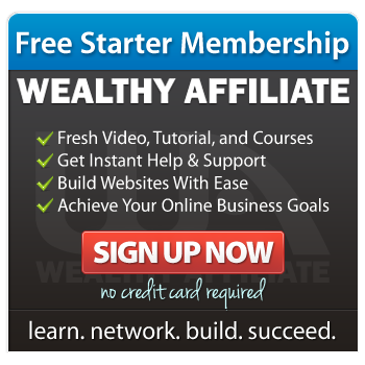 The method I'm about to share with you gives you the opportunity to place your own content among the lies and half-truths you see in our vegan space … to put the facts out there!
I really can't stress enough how profound this opportunity is. It makes my spine tingle just thinking about it 🙂
You also have the luxury of being able to write under a pseudonym if your life situation is not conducive to revealing your real identity … many people like to remain anonymous due to work commitments or whatever.
We all have to pay the bills after all and if your boss is a rabid anti-vegan (like one of my previous employers was) then it's probably a good idea to use a pseudonym while you build your internet presence.
It gives you the freedom to truly express yourself without having to look over your shoulder the whole time, worried that one of your work colleagues will spill the beans.
Just look at JK Rowling … she has achieved massive success writing under a pseudonym so you really don't need to feel like some kind of fraud by doing the same.
You can plan a 'big reveal' should your writing career take off and become a source of income for you … again, something which is entirely possible with this method.
Imagine making a decent living promoting veganism from the comfort of your own home. Or even from your beachfront holiday hut in Thailand! … It doesn't get much better and plenty of people have done just that.
A Simple Method To Rank #1 On Google!
Done right, this method has the potential to place you at the very top of Google (and the other search engines) for phrases people are actually typing into the search box.
… and lots of people are searching on vegan related issues.
This is where you come in. Your little "one man band" website (also works for women 🙂 ) can target these phrases and get ranked even if you're going up against massive authority websites like Quora or Reddit.
In fact, it's the presence of websites like these which give you a clue as to what you'll be able to rank for. It all comes down to doing your due diligence and making your best guess as to the real competition you face on Google page one.
There's no room here to describe these techniques but I'd love to help you learn and nurture the next vegan web activist. Yes … I'm talking about you!
Ideally you have an hour or two every day to devote to this and you enjoy writing. Most vegans are pretty passionate about the cause … it kind of comes with the territory. Having that drive to want to effect change is an important piece of the puzzle.
Because you might be doing this for years to come and if your heart's not in it 100% then you're going to struggle to keep up the momentum.
Learn From Those Who've Actually Done It
The web is awash with wannabe millionaires punting half-truths and methods which they don't use themselves. They're just going after the next shiny object looking for a quick buck.
It's a shame because these 'get rich quick' scammers break the dreams of others which usually means people put up barriers to many other methods they see online, some of which do actually work.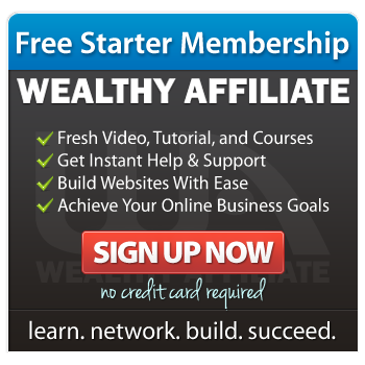 I should know … in my early forays into search marketing I fell for one or two of these charlatans. I racked up credit card debt chasing those shiny objects.
An expensive lesson to learn and I guess it taught me what didn't work!
So when I found the website I'm about to share with you, I knew these methods had a very good chance of working. It's the simplicity which is key … and it's repeatable.
The focus of the training on this site is to teach you how to generate an income online through writing content which ranks in the search engines. It is not a vegan website but the methods work like gangbusters to help you promote veganism at home.
There are thousands of active members on this platform from completely green newbies to seasoned professional search marketers. You might find some of it a bit cringe but should you decide to give it a go, I will show you the people to follow and some tips to reduce the noise.
Yes, there is a monetary investment required. Quality resources don't come for free. You'll need $49 a month to continue with your learning once the free 7 day trial expires … but the 7 day trial is entirely risk free. No credit card required.
Have a look by following this link.
Let Me Offer You Another Option
I know not everyone has the funds to invest in the comprehensive training you'll receive through the resource I recommend so I do have another option for you.
My goal is to have as many people promoting veganism as possible and so I would like to offer you a free starter web hosting account on my shared server. It's secure and fast.
I will help you install the WordPress content management system which you will need to begin publishing your vegan content online and hitting the SERPS (search engine results pages) with your own vegan activism.
I will show you the exact same methods I use.
You will still need to buy your own domain name and a unique IP address for your account but that's a lot cheaper than the $49 a month (usually around $30 a year).
I can't offer you the same level of support as I receive from the $49 membership and I do suggest you commit to the paid training if you're able to. But I will help you as much as I can if you decide to take me up on my 'budget' offer.
Just contact me to get the ball rolling 🙂
I hope this article has helped answer some of your questions today. I'm sure you have more so please leave your thoughts in the comments section below. I always respond. A social share is always much appreciated too – just use the icons below.
Lastly, if you've enjoyed this piece and would like us to let you know when we publish more vegan content then why not join our new post alerts mailing list? You'll be the first to know when we publish fresh content.
Thanks for reading and have a peaceful day.
Rohan.